Have you ever known a prophet who always seems to prophesy accurately? It is as though everything they say comes to pass. These accurate prophets would sometime be given the nick names "sharp shooter", or "bulls-eye" prophet.
Like, Samuel, their prophetic words "never fell to the ground." (1 Sam 3:19). Today, we are talking about three prophets who were true men of God, but somewhere in communicating what they thought was from the throne of Heaven, they ended up missing God.
Duet. 18:22 states: When a prophet speaketh in the name of the Lord, if the thing follow not, nor come to pass, that is the thing which the Lord hath not spoken, but the prophet hath spoken it presumptuously: thou shalt not be afraid of him. The Living Bibles says: This is the way to know: If the thing he prophesies doesn't happen, it is not the Lord who has given him the message; he has made it up himself. You have nothing to fear from him. The Message Bible says: You may be wondering among yourselves, "How can we tell the difference, whether it was God who spoke or not?" Here's how: If what the prophet spoke in God's name doesn't happen, then obviously God wasn't behind it; the prophet made it up. Forget about him.
So according to the Word of God, one of the ways a true prophet would be known is if the words they speak comes to pass. in other words, the prophecy really does happen. If the prophecy does not come to pass, then the prophet made it up, it was spoken out of his pride, arrogance, his own ideas, spoken on his own authority, the Lord did not give him the message and God was not behind it.
These false prophets were not to be feared but were to be ignored (forgotten about). The word presumptuous according to dictionary.com means the assumption of something as true. It is saying or doing something without right or permission. The synonyms are overbold, over confidence, forward, rude and impolite.
The first prophet we will discuss is Samuel. Samuel was not only a Prophet, but also a Judge, Priest and Founder of the first School of the Prophets (2 Chron 35:18, 1 Sam 2:18, 1 Sam 3:20, 1 Sam 7:15, 1 Sam 19:20). After God rejected and removed Saul from being the first King of Israel, Samuel was heart-broken and went into a period of mourning. It is healthy and God understands our need to mourn (Ecc 3:4), but God knew in Samuel's case he was lamenting, wailing and moaning too long. 1 Sam 16:1 – And the Lord said unto Samuel, How long wilt thou mourn for Saul, seeing I have rejected him from reigning over Israel? fill thine horn with oil, and go, I will send thee to Jesse the Bethlehemite: for I have provided me a king among his sons.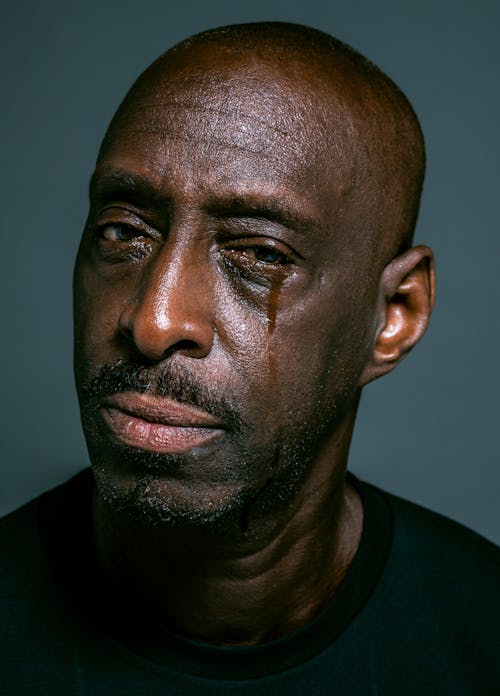 The Prophet Samuel's last assignment ended on a sullen (gloomy, down in the dumps) note. Have you ever had a season end on a "sullen" note? But now— God has given him a "new assignment." He now has the "fresh oil and conviction" to move forward.
He get's to Jesse's house and the first son that is put in front of him is the eldest son Eliab. Eliab looks like "kingly material." He was tall, handsome, stately, and had physical characteristics very similar to King Saul. Samuel blurts out, "surely this is the one God has chosen. God's anointed king is standing before me and I don't need to look any further" (emphasis added).
All of sudden God interjects and basically tells Samuel, "who told you that?" 1 Sam 16:7 – But the Lord said unto Samuel, Look not on his countenance, or on the height of his stature; because I have refused him: for the Lord seeth not as man seeth; for man looketh on the outward appearance, but the Lord looketh on the heart.
Samuel is acclaimed as a prophet who "never missed it" 1 Sam 3:19 – And Samuel grew, and the Lord was with him and let none of his words fall to the ground. Other versions say: (ERV) He did not let any of Samuel's messages prove false, (TLB) ..and He fulfilled everything Samuel prophesied… people listened carefully to his advice., and the last version, (MSG) ..and Samuel's prophetic record was flawless.
The second prophet we'll discuss is the Prophet Nathan. This story is from 2 Samuel Chapter 7. Nathan was a counselor and advisor to King David (vrs 2). King David lived in a palace and it "felt wrong" to him that the ark of the covenant was dwelling in a tent made of curtains. David desired to build a Palace/Temple for the Lord. Nathan knew God was with David, and just about everything he did was blessed by God and always seemed to prosper.
So Nathan exclaims 3 And Nathan said to the king, Go, do all that is in thine heart; for the Lord is with thee. Later that night, God speaks to Nathan, 4 And it came to pass that night, that the word of the Lord came unto Nathan, saying,5 Go and tell my servant David, Thus saith the Lord, Shalt thou build me an house for me to dwell in? 17 According to all these words, and according to all this vision, so did Nathan speak unto David.
Third and lastly, we'll talk about the Prophet Elijah. In 1 Kings 18, Elijah, proclaims to the people (The Children of Israel, the Prophets of Baal (450) and the prophets of the Groves (400), there was only one true and living God. 21 And Elijah came unto all the people, and said, How long halt ye between two opinions? if the Lord be God, follow him: but if Baal, then follow him. And the people answered him not a word. Elijah also believed he was special and the last of God's true prophets 22 "Then said Elijah unto the people, I, even I only, remain a prophet of the Lord."
God allowed a showdown of the false verses the true prophets. I believe that showdown will be coming again!! God used him to work a "fire falling miracle" to show Jehovah was the true God and after this miracle, everyone including the false prophets fell down and worshipped God. The Prophets of Baal were judged and slain. However, having just experienced a great victory of being bold for the Lord, Queen Jezebel was livid about her dead prophets!!! She put a death threat on Elijah. Elijah was now running for his life, hiding in a cave and requesting to die.
There are five things we can learn about these three prophets:
1. Prophets are human, imperfect vessels and will make mistakes because they live in a sinful, error-prone tabernacle (body). Psalm 51:5 – Behold, I was shapen in iniquity; and in sin did my mother conceive me. The Easy to Read Version (ERV) says – I was born to do wrong, a sinner before I left my mother's womb.
2. Prophets should not be quick to add "the Lord said "or "thus saith the Lord" to a statement even jokingly, unless they know God has really spoken. Even though Samuel, Nathan and Elijah never prophesized said "thus saith the Lord", they alluded and casually referred to God sanctioning what they were saying – 1 Sam 16:6 – "Surely the Lord's anointed is before him." 2 Sam 7:3 – And Nathan said to the king, "Go, do all that is in thine heart; for the Lord is with thee." 1 Kings 18:22 – 22 Then said Elijah unto the people, I, even I only, remain a prophet of the Lord; but Baal's prophets are four hundred and fifty men.
Prophets beware: Sometimes people who are "low-key deceptively" looking for prophetic counsel instead of just saying they are "looking for a word from God", will engage a you in casual talk and when they hear what they "think is God" will say "I receive that", "that has to be God" or "I knew you would say something I needed to hear, if I talked to you long enough." You may think you are just having an ordinary conversation, not trying to be spiritual or prophetic but other motives can be at work. Remember, Prophets, you are not anyone's "personal prophet".
3. Prophets should be humble and willing to repent to people if they give a wrong prophecy.  2 Sam 7:5, 17 – 5 Go and tell my servant David, Thus saith the Lord, Shalt thou build me an house for me to dwell in? 17 According to all these words, and according to all this vision, so did Nathan speak unto David.
4. Prophets must be careful not to get into arrogance and ignorance. In 1 Kings 19 God visits Elijah and asks him what is he doing in the cave? Twice he states in verses 10 and 14 "And he said, I have been very jealous for the Lord God of hosts: because the children of Israel have forsaken thy covenant, thrown down thine altars, and slain thy prophets with the sword; and I, even I only, am left; and they seek my life, to take it away." Even before he escapes to the the cave in 1 Kings 18:22 he let those around him know he was chosen by God for this particular assignment because all the other true prophets were dead and he was the last standing prophet in the world. So he gave his "I'm the extra special prophet" speech three times.
God has to give Elijah the "breaking news" that he was not alone and not "God's only holy, extra special prophet" 18 Yet I have left me seven thousand in Israel, all the knees which have not bowed unto Baal, and every mouth which hath not kissed him. Remember, God always has a remnant and we are what we are by the grace of God.
Lastly #5, If a Prophet misses God, they must forgive themselves and get back into alignment with God's prophetic purpose. Prophets don't get so wrapped up in your "specialness" you neglect and lose focus of what you should be doing for God. Elijah was a Chief Prophet and part of his responsibility was to anoint and install Kings, Priests, educate and equip prophets, and had a special assignment to train his replacement Elisha.
15 And the Lord said unto him (Elijah), Go, return on thy way to the wilderness of Damascus: and when thou comest, anoint Hazael to be king over Syria: 16 And Jehu the son of Nimshi shalt thou anoint to be king over Israel: and Elisha the son of Shaphat of Abelmeholah shalt thou anoint to be prophet in thy room. 19 So he departed thence, and found Elisha the son of Shaphat, who was plowing with twelve yoke of oxen before him, and he with the twelfth: and Elijah passed by him, and cast his mantle upon him.
What happened? Elijah had to get back into his prophetic purpose and stop feeling sorry for himself. God had another assignment for him. God was not through with him yet. Elijah had to regroup and forgive himself. It is important to forgive yourself if you miss God. Repent to those you prophesied wrong to and ask them for forgiveness.
One of the worst things to do is to stay in condemnation when God is saying, I have another assignment for you! Know when it's time to move into a new assignment. God visited Elijah in the cave and let him know he was not called to the "cave ministry" but to be a Chief Prophet, not a cave dweller. Be obedient to the Lord, submit to God ordained leadership, get out of the cave, don't throw yourself away. Remember, true prophets miss it sometimes. But thank God for His grace, mercy and lovingkindness!!!
Comment below and let me know your thoughts about this article. if you desire to develop into a "Bold and Confident Prophet" sign up for our waiting list https://shamarglobal.org/bold-prophet/. Also, do you desire to learn more about the Fundamental of Prophetic Ministry sign up today: https://shamarglobal.org/product/the-gift-of-prophecy-fundamental-mini-course/.
God Bless You
PK Finklea