Our school Shamar Global University (SGU) LLC originally began in July 2004, as a Newsletter, called Shamar Prophetic Unity Newsletter Ministries. I never imagined it turning into a school, but God had other plans!!! Who would have thought 17 years later it would evolve into a university!! Praise God!! The Late Chancellor/Healing Evangelist Oral Roberts said: "Make No Little Plans Here." We are also reminded in (Zech 4:10) not to despise the day of small things or beginnings (emphasis added)
Our mission statement back in 2004 quoted from our old newsletter is "The vision/mission of the Shamar Prophetic Unity Ministries is to be a collaborating network whose endeavor is to educate, train, develop, discipline, nurture, and commission those called by God to the prophetic ministry (i.e. prophets, those who have frequent divine visions, dreams or who minister customarily in the "gift of prophecy"). Much of that vision statement is still what we do 17 years later, but, we have expanded our vision/mission.
Prophets are Watchman. Shamar is the Hebrew word for "guard, defend and protect." One of the goals of the school is to raise up "prophetic guards" who will in turn "equip, train, raise up and release other Shamar Guard Teams to fight their common enemy." Research and training is also at the core of SGU. Many of those who attend this school are really "prophetic teachers" at heart who will probably have their own prophetic training ministries that will train those who in turn will train others in the prophetic.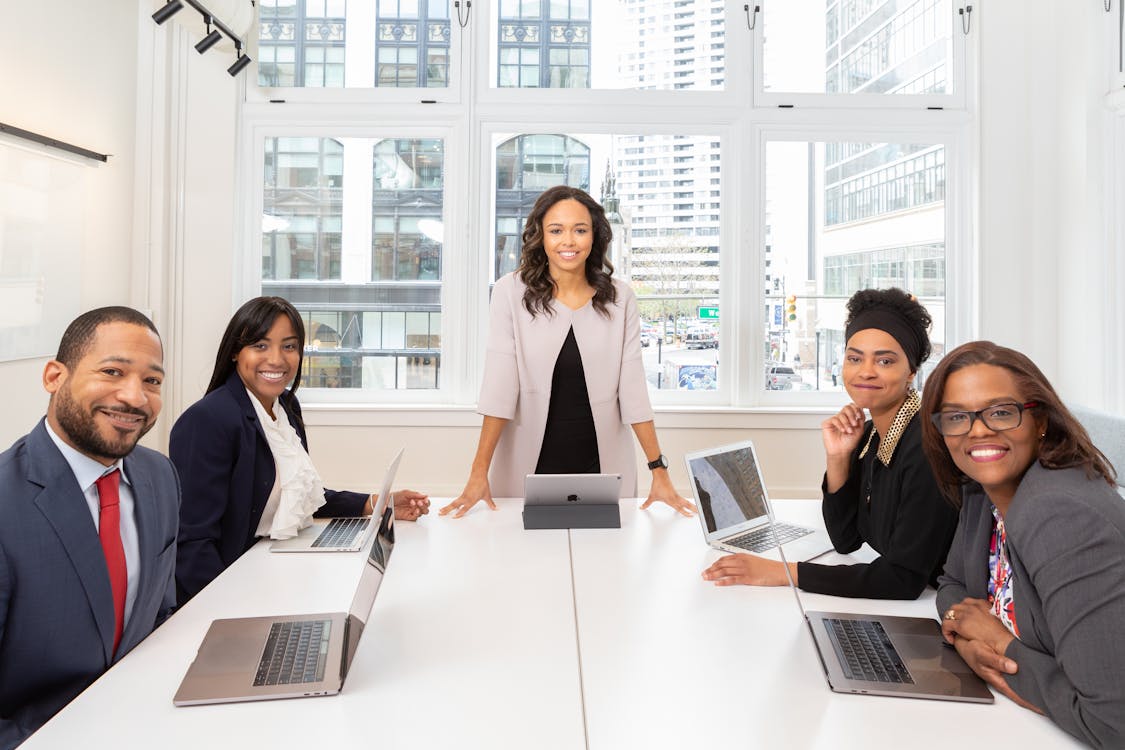 Prophets in the Bible traveled in teams and companies; 1 Sam 10:10 – "And when they came thither to the hill, behold, a company of prophets met him; and the Spirit of God came upon him, and he prophesied among them." Whenever a person learned they were a prophet, they would connect with other prophets, submit under a Master Prophet and enroll in a school for prophetic training. 1 Sam 19:20 (CEB) – so he sent men to capture him. But when they saw a group of prophets prophesying, with Samuel standing there as their leader, the Spirit of God came on Saul's men, and they also prophesied.
There were those prophets who would self enroll in the School of the Prophets and then there would be those who would be hand-picked by the Master Prophet to attend the school as well as become their assistant. Such as was the case of Elisha – 1 Kings 19:19 – So he departed thence, and found Elisha the son of Shaphat, who was plowing with twelve yoke of oxen before him, and he with the twelfth: and Elijah passed by him, and cast his mantle upon him. The Master Prophet "placing the mantle" on someone was a serious ceremony with a three-fold purpose. The prophet was being chosen to be a servant, son, and eventually their successor. 1, 2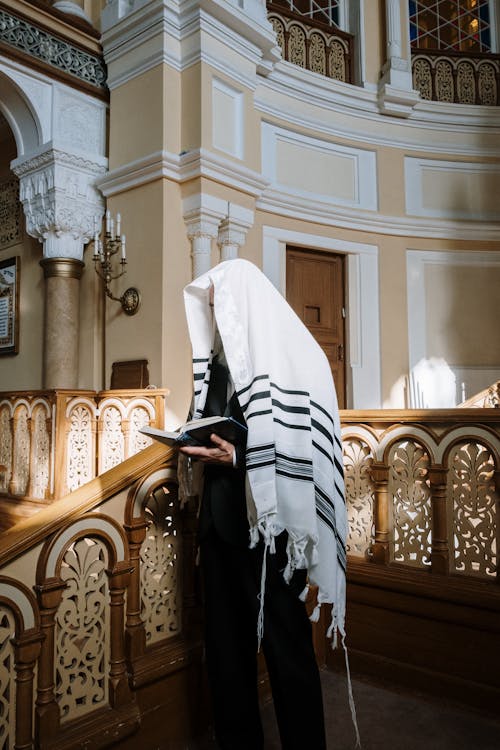 Just as God directed Elijah to mentor Elisha, is God dealing with you to mentor someone in the prophetic ministry? I look at the word "found". Elijah found him. Is there someone God is laying on your heart to train in the prophetic ministry? Is God directing you to "find" your Elisha?" Or are you hoping your Elijah finds you? Are you ready to be mentored?
The Apostle Andrew was originally a disciple of John the Baptist (John 1:35, 40) In the story of John chapter one; After John the Baptist baptized Jesus, he called Him "the Lamb of God (vs 36)." Andrew remembered what his mentor told him about that keyword "Lamb of God." He knew Jesus was the Son of God/Savior of the world and immediately followed Him (vs 37).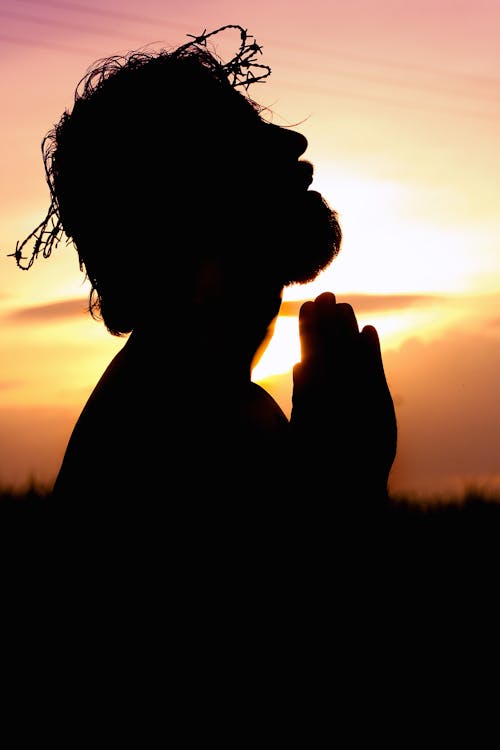 But what was interesting about Andrew after deciding to follow Christ, he first went to find his brother Simon Peter to also bring him to Christ(vs 41). Peter also followed Jesus. Jesus declares to Peter his new prophetic name was (Stone or Rock). His name of "Rock" would shape his prophetic destiny (vs 42). Who is God asking you to bring to Christ and/or to help them to fulfill their prophetic destiny?
You have a prophetic destiny. You are not in your church, denomination, or diocese by accident. God has set you as a prophet there. `1 Cor 12:28 And God hath set some in the church, first apostles, secondarily prophets, thirdly teachers, after that miracles, then gifts of healings, helps, governments, diversities of tongues. Some of you have had a lot of prophetic training and it is time for you to educate others about the prophetic.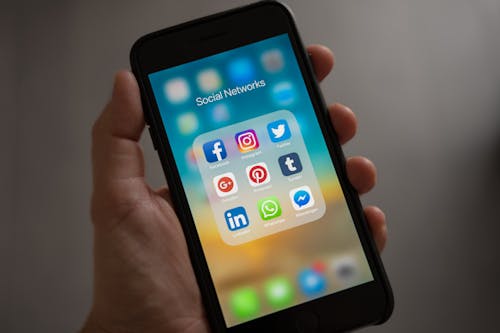 It is very easy to live from prophetic service to prophetic service, prophetic activation meeting to prophetic activation meeting, prophetic class to prophetic class, prophetic roundtables to prophetic roundtables, prophetic challenge to prophetic challenge, Face Book Live to Face Book Live and Instagram Live to Instagram Live.
It's prestigious and fun to rack up-graduation certificates from a whole slew of prophetic schools taught by renowned apostles and prophets. However, If we are not careful we can get obese in the prophetic, become prophetic junkies, miserable, critical, angry, have no peace, and no joy because we are hiding and not walking in our prophetic purpose of being a Master Prophet and training our mentees. Prophets It's time to pour out!!!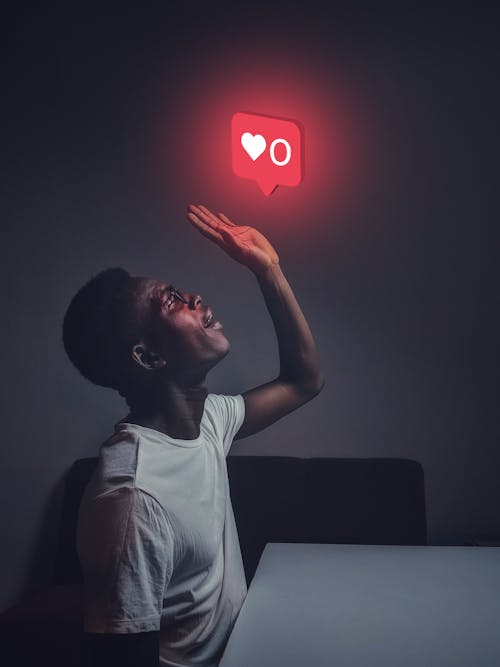 What are you doing with all that prophetic knowledge you have accrued down through the years? Does your prophetic ministry primarily consist of posting pics on Facebook of all your certificates and sharing excitement about what challenge and apostolic/prophetic tribe your running with this week and then sitting back and waiting for likes, hearts, and GIFs? I challenge you today, ask God for your Elishas! Elijah needed Elisha as well as Paul needed Timothy and vice versa.
Some of you are called to start a prophetic work in your church, denomination, or diocese. Cain asks God the question "Am I my brother's keeper" (Gen 4:9). The answer is a resounding, YES! Now, to clear up any confusion, I do believe prophets in denominations or non-prophetic churches if God is willing, should be submitted to a senior apostle or prophet, have fellowship with other prophetic/apostolic people, be apart of tribes, hubs, prophetic ministry training and attend meetings.
However, a Prophetic Tribe, Hub, or Network is not a replacement for submission to a pastor in a local church. A Prophetic Hub or Network can be a supplement to the local church lacking a prophetic/apostolic ministry component.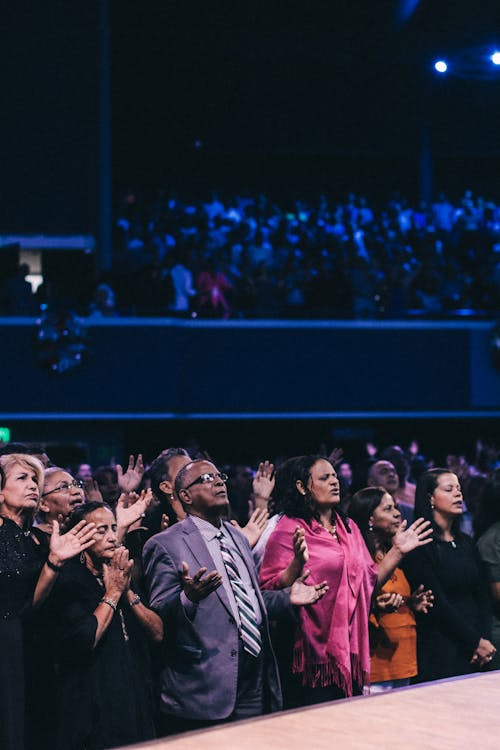 Remember prophetic hubs, tribes, roundtables, and prophetic social media groups are usually just monthly or weekly fellowships, not churches. Their function is to encourage and strengthen you in the prophetic. The prophetic groups give you community, activation, equipping, and training. They come alongside you and help you grow as a prophet.
But, for help with personal day-to-day activities and issues of life, long walks and talks with the leader, sharing struggles, dealing with sickness, financial issues, family issues, pains, and challenges; that is the role of the pastor. Some apostles and prophets overseeing hubs, tribes and networks are more accessible and available for your daily needs but most are not.
I like what I heard someone say. The strength and closeness of a relationship with an Apostle or Prophet overseeing a prophetic tribe or network will depend on what God has ordained for both according to their divine purpose.
For example, if for the prophet to fulfill divine destiny means them working very closely with an Apostle, God will deal with both and they will forge a close relationship between themselves. This will not be the case for everyone. Therefore, some sons and daughters of the Apostle or Prophet will be closer to them than others. Some of you will never have an Apostle or Prophet as your Spiritual Father according to divine purpose.
But what if I desire to see the prophetic in my church? Some may say "that's the pastor's problem, let them figure it out." There are those of you while visiting and fellowshipping in prophetic services are thinking, "I wish this was in my church", and it grieves your heart daily the prophetic is not there.
Well, I have good news!!! You may have been chosen to be a Prophetic Pioneer for your church, denomination or diocese. Ask me how??? Thanks for asking! Let me clarify, the Pastor or whoever the Overseer is, is the only one that can give approval for the prophetic to be established in your church, denomination or diocese. You may say what if my overseer is not interested in the prophetic or 5-fold ministry? I'm glad you asked!!
The first place for you to start to see the prophetic established in your church is in prayer. Pray for a strong desire for the deeper things of the Spirit to be created in the saints. Lord, give us more of a hunger for the things of the Spirit. The desire for prophecy and every gift of the Spirit. Let the 5-fold ministry be established here. Lord, let your Spirit saturate my church, denomination, diocese, like never before. Lord, let the prophets unite in my church, denomination or diocese, bring us together in Jesus name.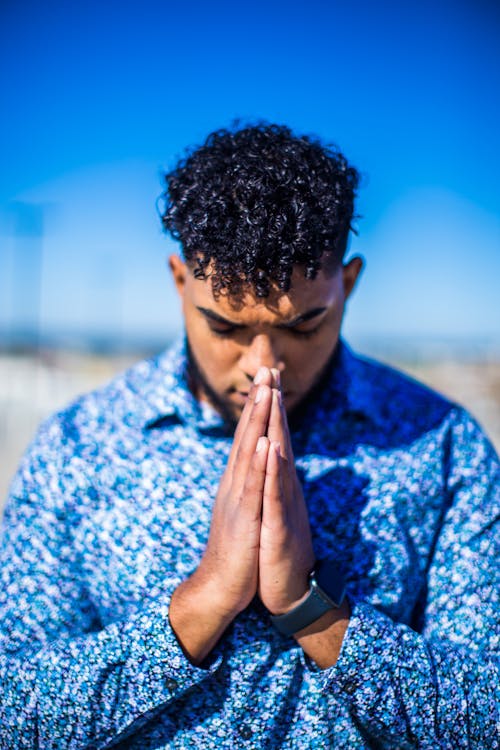 While it is easy to connect with a prophetic/apostolic group outside of your church or denomination what about the prophets who are in your church or denomination. Once again some say, "that's the pastor's problem, let them figure it out? " Could it be God wants to use you to "Unite the Prophets" in your denomination? I believe charity starts at home. One person and one prayer can make a difference!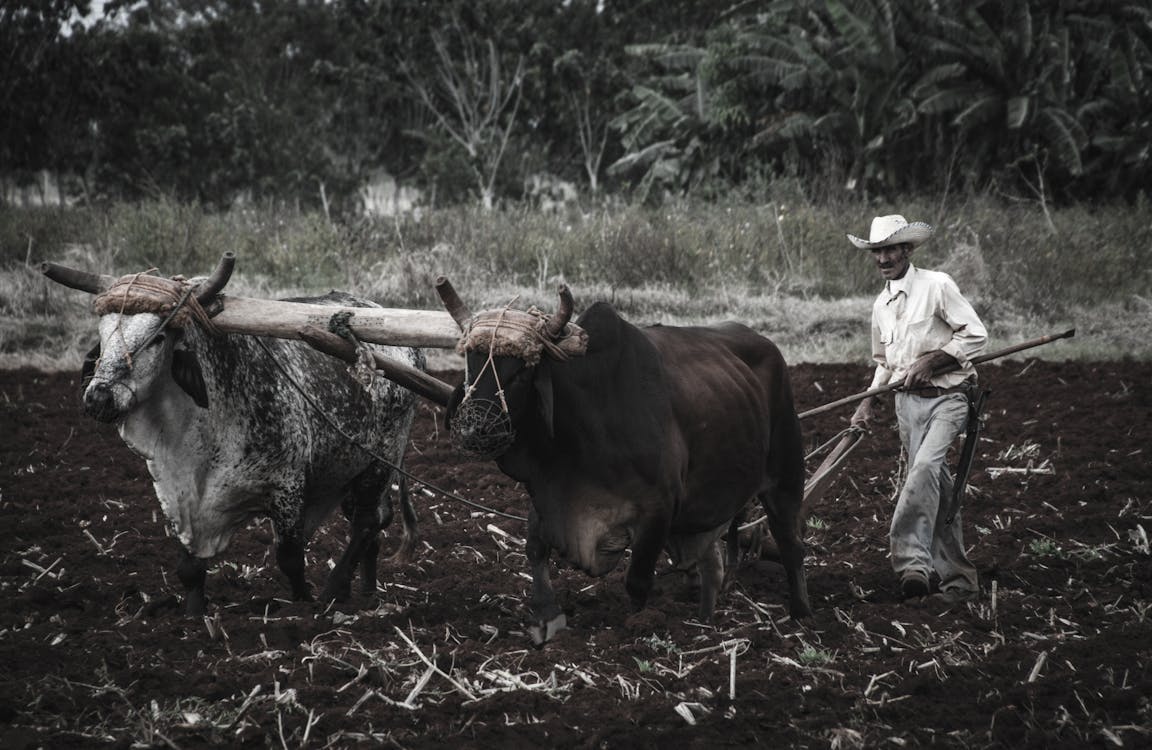 When Elijah found Elisha he was plowing with 12 yoke of oxen (1 Kings 19:19). Prophets are plowers. Plowing involves cutting furrows in the soil, lifting, breaking up and turning over the soil so seeds can be planted.3 I encourage you "Plow in prayer about the Prophetic Ministry being established." Your prayer cuts down and breaks up the forces of darkness against the things of the Spirit and plants the seed of the prophetic. Pray "Lord unite the prophets together in my church, denomination or diocese. Yoke us together, make us one. Give us favor to establish a prophetic ministry in our church, Bring us together to fulfill Your will."
Finally, the three ways prophets can unite in a non-denominational church is; 1. Talk to your Overseer and get their thoughts concerning the prophetic and tell them about what God is doing in you prophetically. Even if they are against the prophetic, that is even more of a reason to pray
2. There must be a leader. Pray for God to raise up someone to be the Pioneering Prophet. Could it be you?
3. Strong Prayer must be made to plow the ground in your church for the seed of the prophetic to be sown. Pray for others who need to yoke with you in prayer concerning the prophetic. Prayer Changes Things and People!
Thank you for reading this article. Please leave a comment below and let me know your thoughts.
Are you a Prophet in a non-prophetic church (i.e. denomination)?, I 'll be offering a free Master Class on 12 Reasons Prophets Can Thrive in a Non-Prophetic Church. Click the button below and sign up for the waitlist today. Are you a Prophet in COGIC? Click the button below to join COGIC Prophet's Unite! Also, do you desire to advance and grow more as a prophet? Download your Free 5-Day Prophetic Journal Today!
Prophetess PK Finklea
Chancellor, Shamar Global University
Sources:
1. The Expositor's Bible Commentary (NIV), Volume 4, Gaebelein, pg, 151
2. Adam Clarke's Commentary on the Holy Bible, page 354
3. https://www.merriam-webster.com/dictionary/plow